Specials-Art
Welcome to the Art Studio!
Meet our Art Teacher, Laurie San Miguel!
Students come to art once a week for either a 30 minute (2nd - 5th grade) or 45 minute (TK,K,1st) session. In the IB curriculum, the arts compliment the Program of Inquiry. Instruction in the arts provides children an alternative way of digesting the content taught in their homeroom class. Exposure to the arts also allows students to be more internationally minded, and teaches them to appreciate the beauty around them.
In art, students will also explore the artistic process of planning, creating, presenting, and reflecting on a piece of artwork. We will explore different styles and techniques used in art. My goal is that your child will leave the studio this year with a better understanding and appreciation of the art they see every day!
---
The Art Studio
---
Our IB Learner Mural is complete!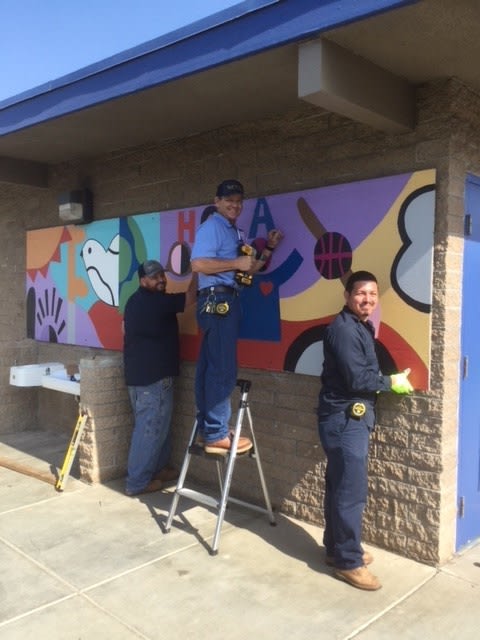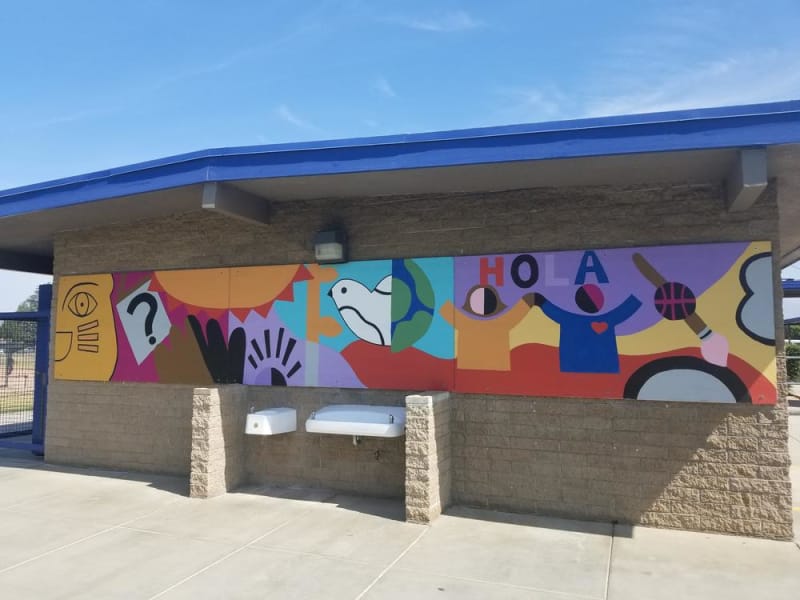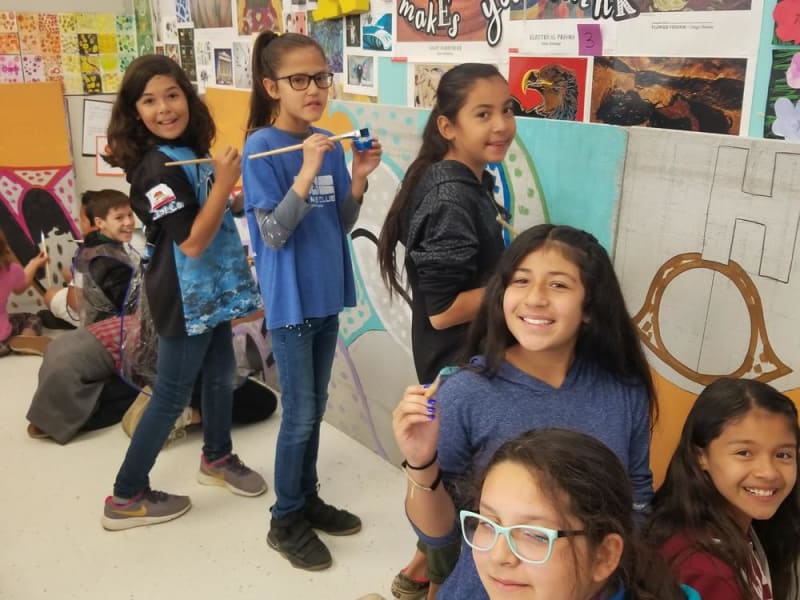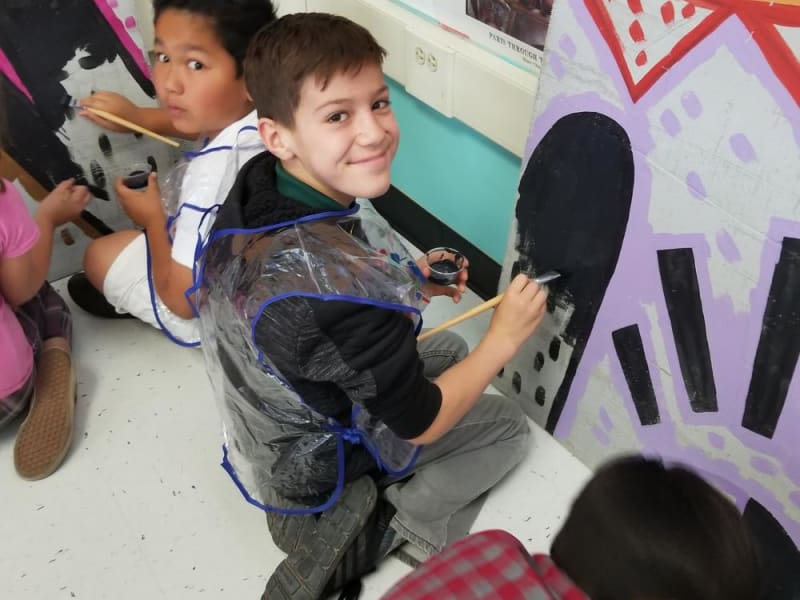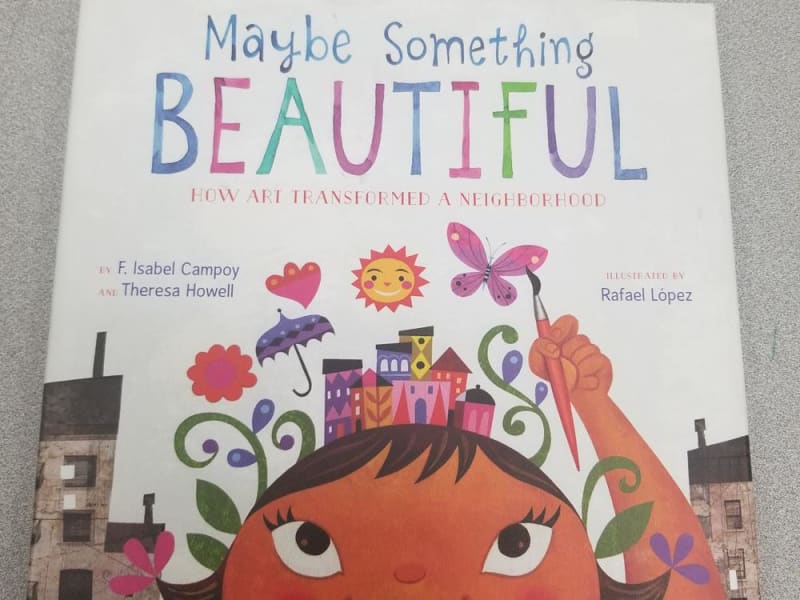 It all started with the book Maybe Something Beautiful illustrated by artist and illustrator Rafael Lopez! Rafael was kind enough to do a series of Skype sessions with our students and shared his creative process in creating murals as well as his background as an artist. Our students then decided on the message they wanted to send to others about our Cameron School Community. We decided to create a mural based on the IB Learner Profile.
Thank you to Rafael Lopez for inspiring us to do this project! Thank you to WCUSD Administration for supporting this project. Thank you Menchie's Yogurt in West Covina for hosting our Art Nights which helped pay for supplies for this project. And finally, thank you to Bob, Jose, and Freddy for hanging this masterpiece!
Well done Cameron Artists!
---
4th Grade Project- Self-Portrait Mosaics
4th grade artists started off the school year celebrating themselves with a self portrait! We used mosaic art as our inspiration. We were also lucky enough to receive free art supplies for this project through an organization called Fresh Artists: "An innovative, arts-based non profit empowering young lives through art."
Mosaic art is created with small pieces of glass called "tesserae" which are then placed in cement to create recognizable images. Mosaics were first created by ancient Greeks and Romans! Our artists used recycled paint chips from Fresh Artists to create these beautiful self portraits!
---
TK Project-Andy Warhol Flowers
Our TK artists became a "factory" of flower makers when they created these flower print paintings in the style of the Pop artist Andy Warhol. Artists explored the printing process and used materials such as cardboard and bell peppers to create these colorful paintings!
---
---
Kindergarten Project-Georgia O'Keefe Flower
---
4TH Grade Project: The Olympics and
Figure Sculptures